Pond lining for new or existing ponds
When it's time for a new liner for an old or a new pond, this is a perfect opportunity for adding foundations, planting shelves, re-shaping and most importantly to have your pond level.

There is nothing worse than spending time and money on re-lining a pond only to fill it up to see that it is not level. When we add foundations to the perimeter of your pond, this is when we ensure that everything is level, get this part perfect then everything else falls into place.

We install the following lining applications:

Pond Lining Options

Butyl Rubber 0.75mm - 1mm
Box Weld liner 0.75mm - 1mm
Liquid Rubber 1.25mm
Concrete (sealed with G4 or liquid rubber)
Butyl Rubber 0.75mm - 1mm
This is a one piece liner folded perfectly into shape, cushioned and re-enforced with a root proof non rot underlay.

When the liner is roughly where we want it, the pond is then part filled. This is to add weight to the bottom to hold into place so we can then start to fold it into shape and also to prevent stretching which will damage your liner. With all the years' experience we are pros at having minimal folds for a great finish. When ready the edging is installed, the pond drained and cleaned then filled back up ready for your fish and plants.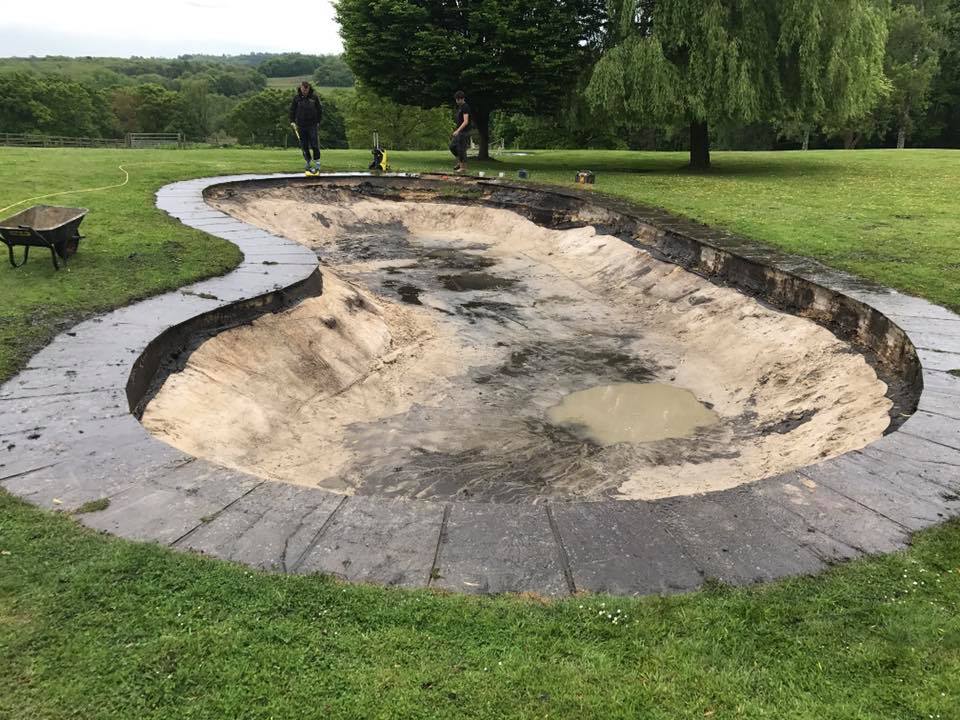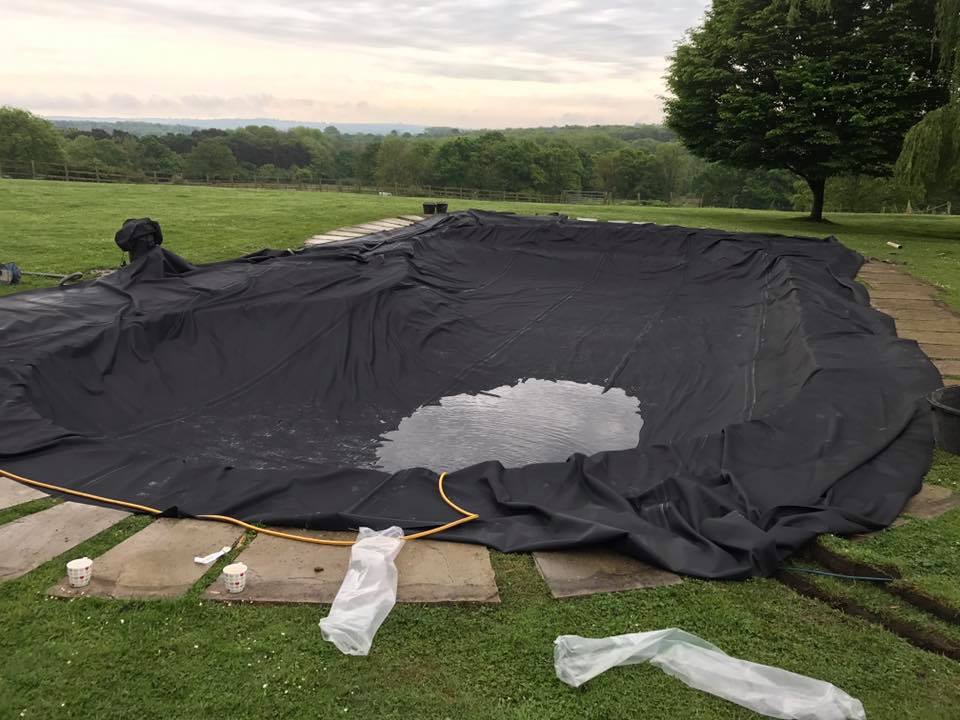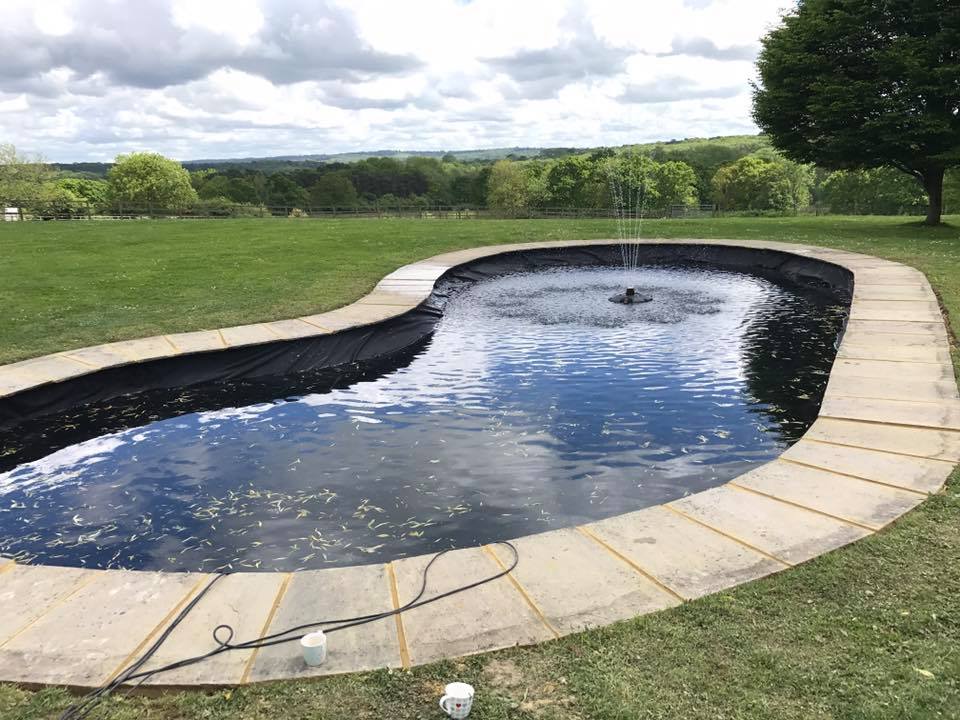 Box Weld 0.75mm - 1mm
A Box Weld liner (0.75mm - 1mm butyl rubber) is factory made to order liner to fit to your pond measurements, cushioned and re-enforced with root proof underlay.

This is a fantastic way to line your pond to eliminate folds and for a great finish. This type of liner requires straight sides with minimal camber.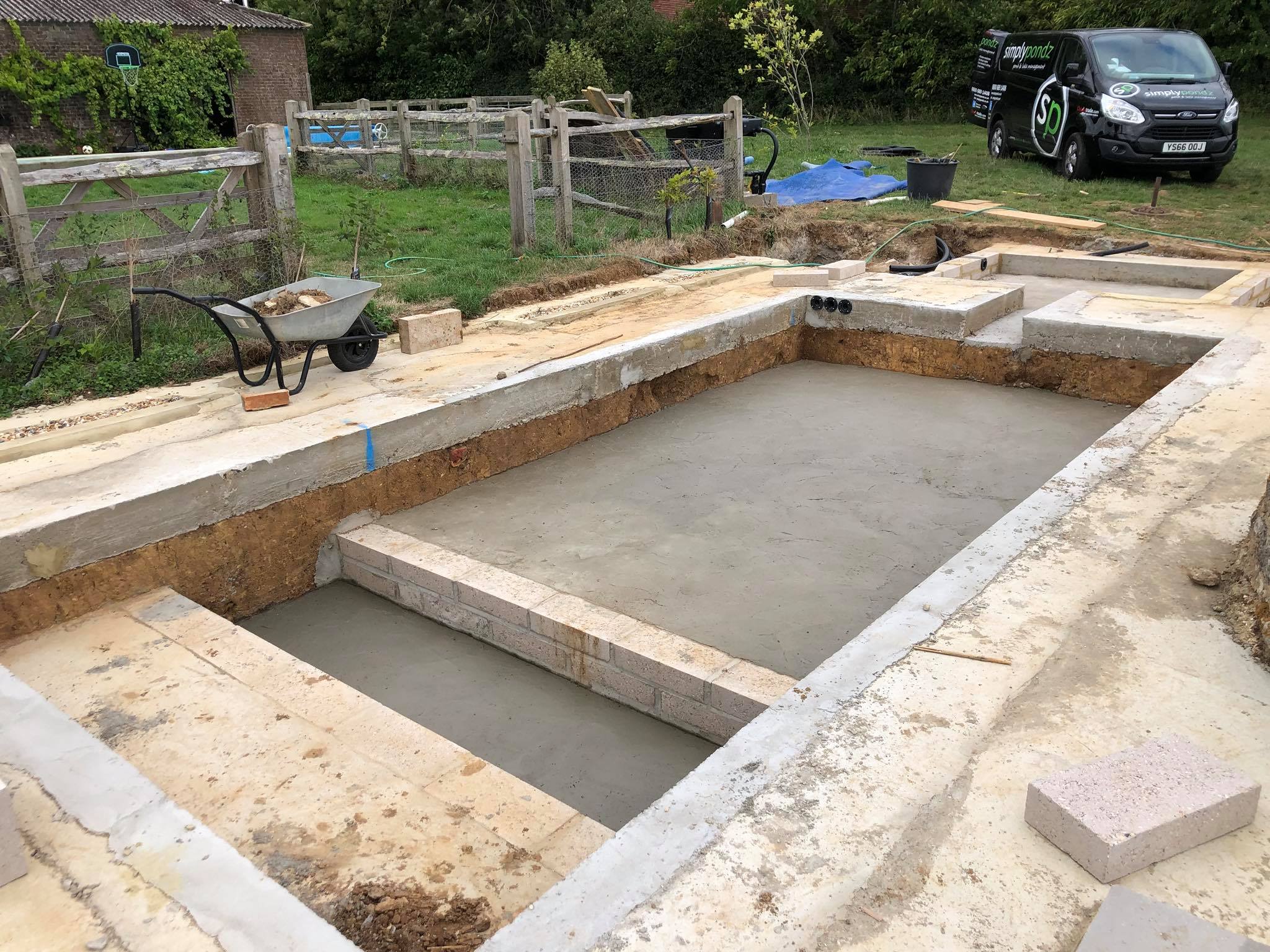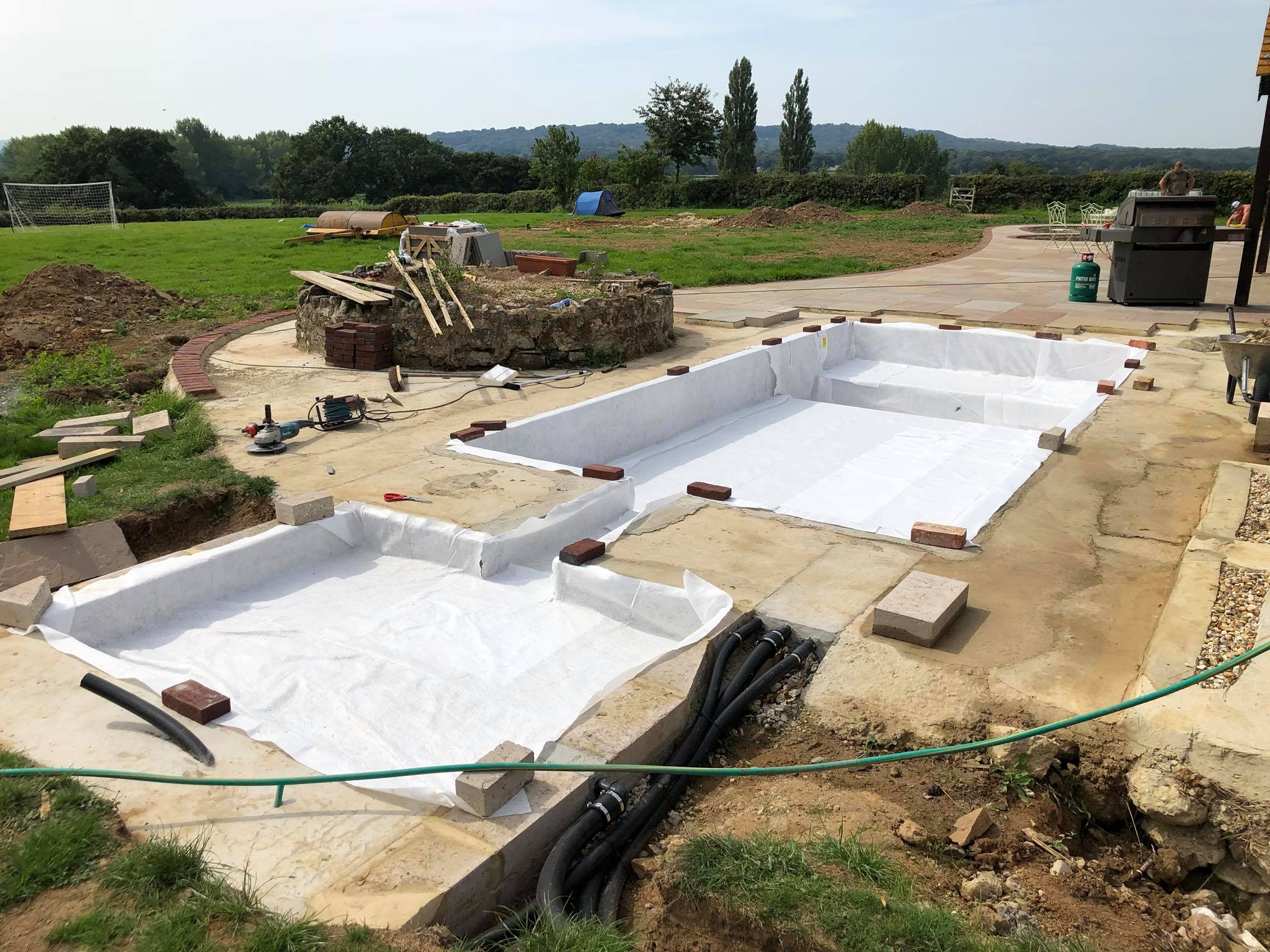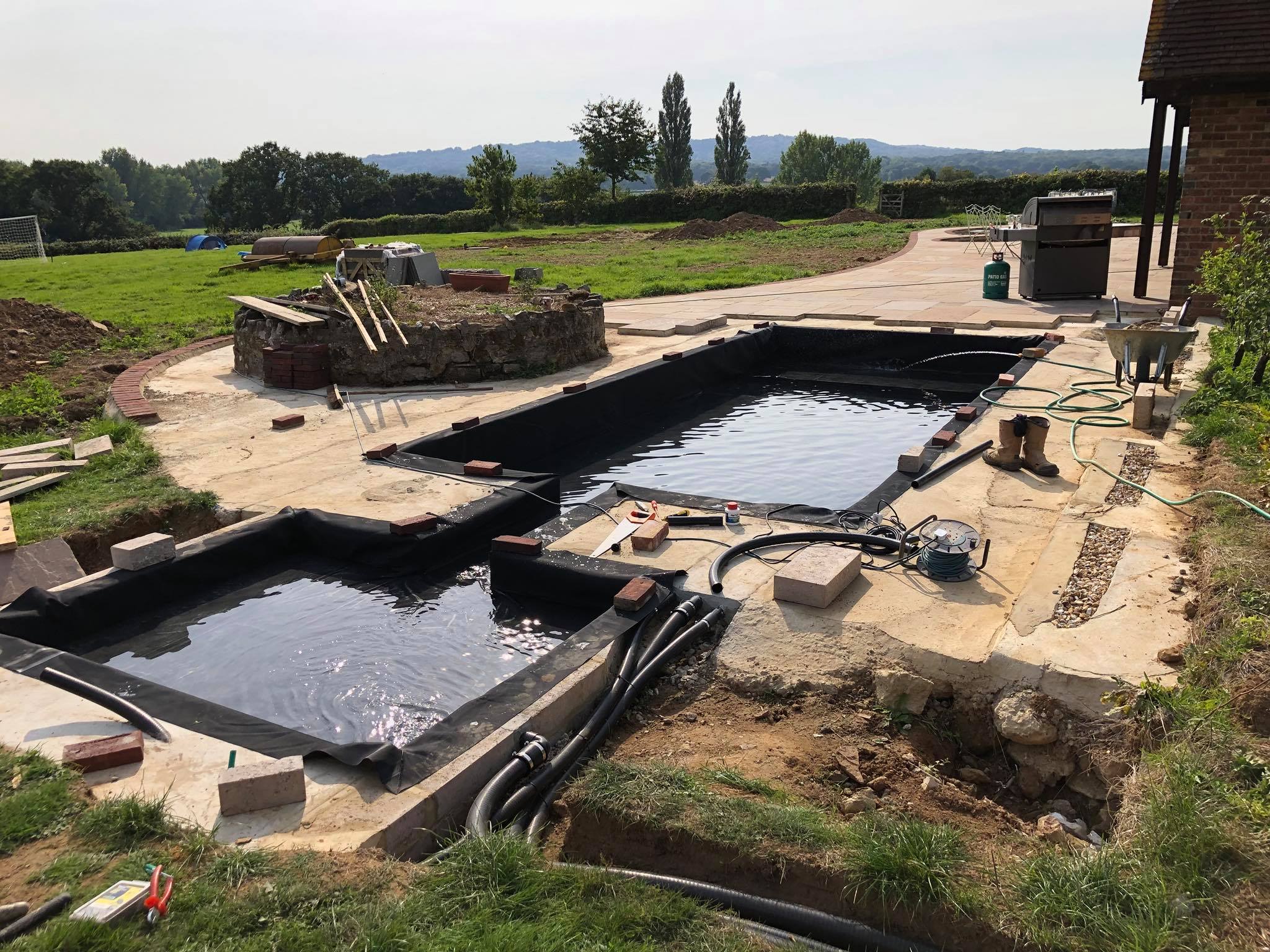 Liquid Rubber 1.25mm
A liquid rubber liner is yet another great way to line and waterproof a pond with a seamless finish. Ideally if you have a cement base or block built. When the pond is ready, a humidity primer is added then three coats of rubber liner to finish.

Colours available grey, black and blue.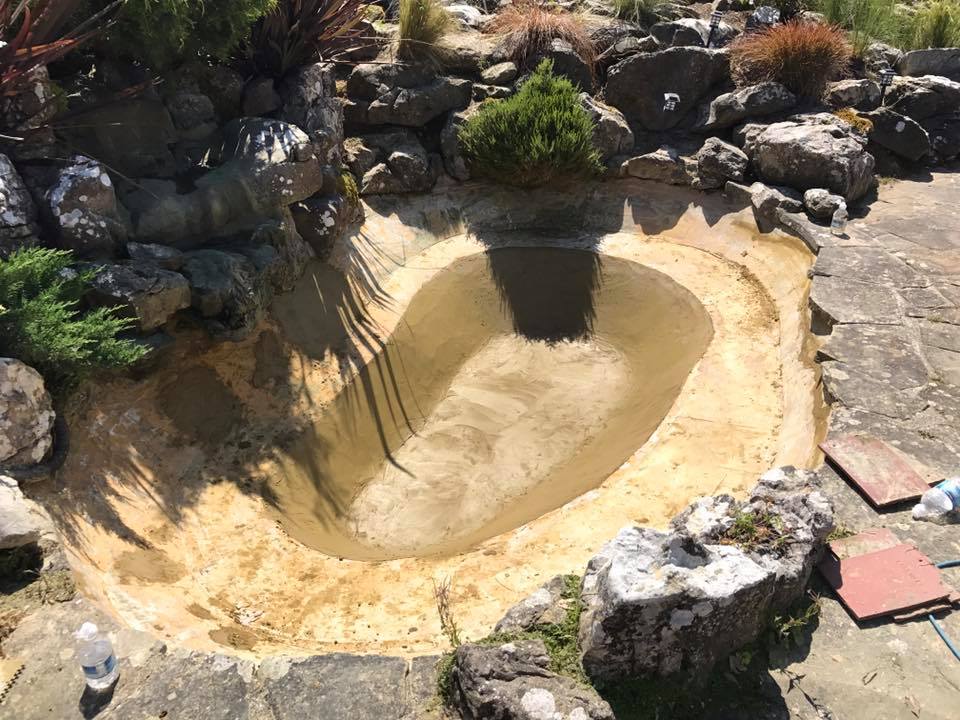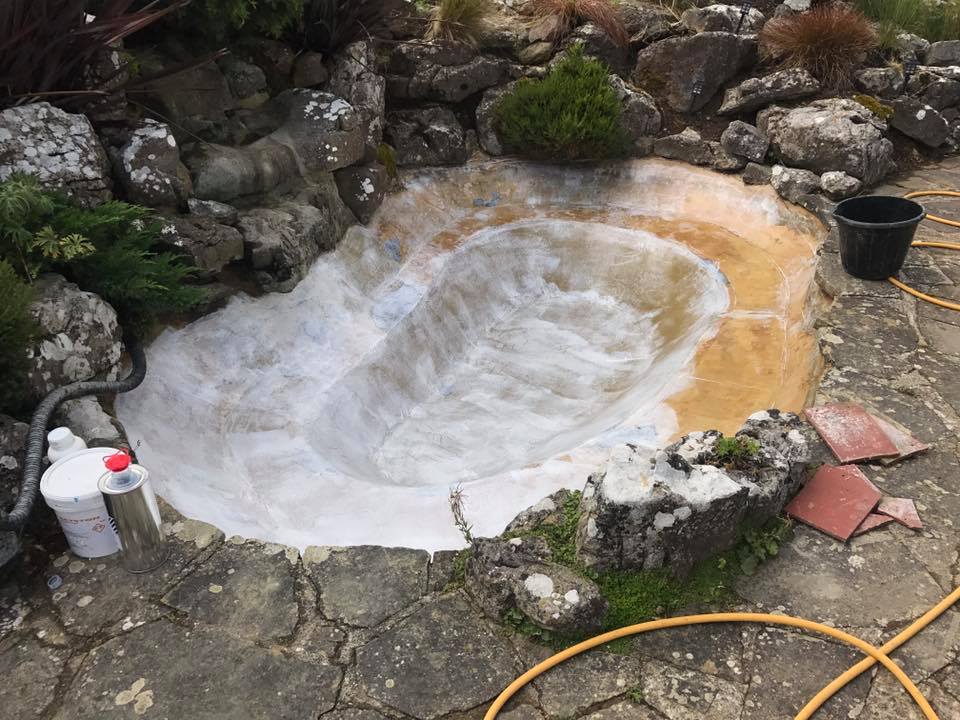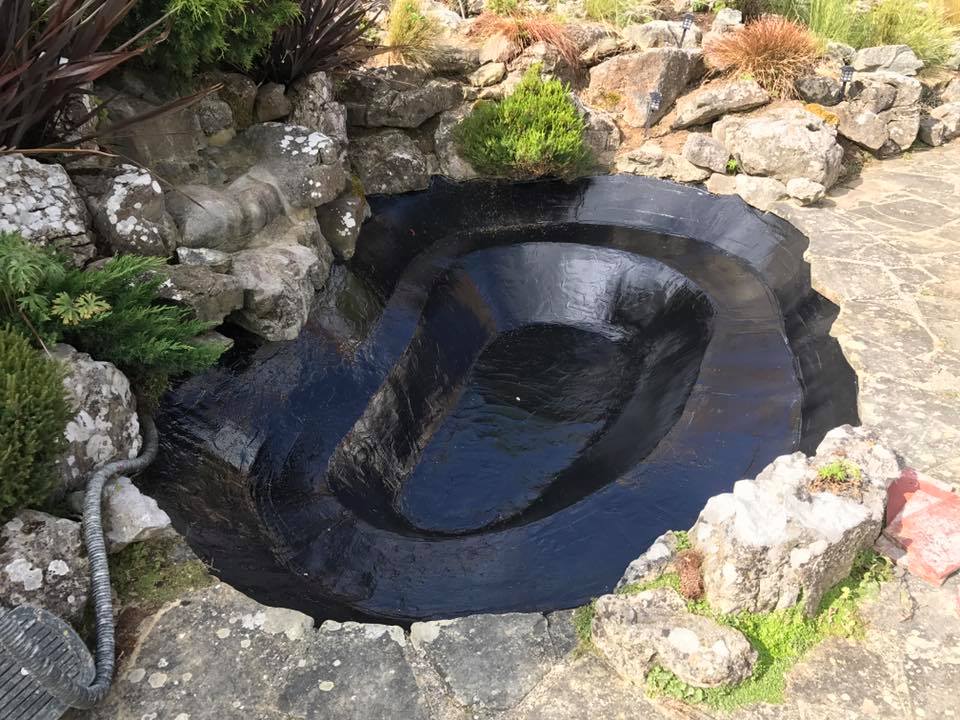 Concrete Shell
Concrete shell ponds are a very popular choice for irregular shapes and slanted sides. It gives great stability if installed correctly with also a seamless finish. All concrete ponds need to be waterproofed, we use G4 or liquid rubber.